Your shopping cart is empty!
Share superhero costume idea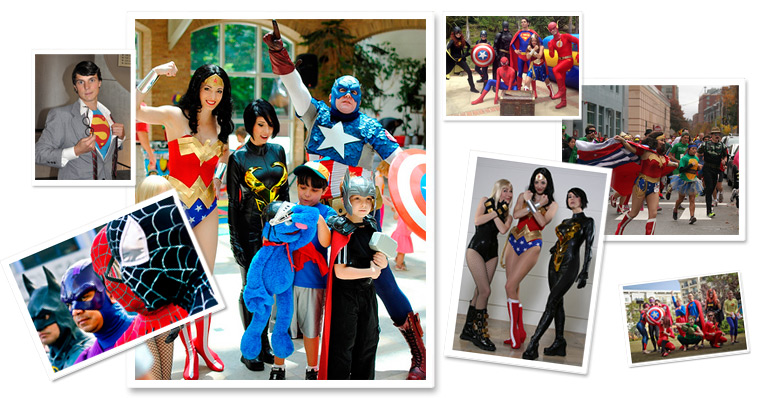 Hi, everyone

, 2013 is now counting down. Assuredly, 2013 is a wonderful year, I think you must also have many happy memories. Maybe you have attend excellent Comic-con, held the cool superhero party with your like-minded friends, or the most unforgettable Halloween. Perhaps you recorded these memories in your camera or heart, these memories are sweet and colorful, they are worth to share more than treasure.
Do you want to share your happy story and photos to us? Or do you have any suggestion to our costume, site or service? Then, this activity is specially for you! Share and Win the prize!
Find out several your best photos about superhero theme and E-mail (ad@herostime.com) to us with a passage for canvassing. We will uploading your photos and canvassing words to our activity page, your story and photo will got voting from the user. You could also ask your facebook friends "like" your photo, and finally the top votes will be the winner!
Time:

2013.12.10 - 2014.06.10
USD$100

+

Gold Membership

(20% off forever)
The winner will got USD$100 and be the Gold Membership(get 20% off for any order) of our site.(herostime.com)
Powered By
Herostime.co
Herostime.co © 2019.
Hot Tags:
deadpool costumes
,
power ranger costumes
,
The Incredibles Costumes
,
Mr Incredible Costume
,
Mrs Incredible Costume
,
The Incredibles Frozone Costume
,
Nightwing Costume
,
X-men Rogue Costume
,
X-men Phoenix Costume
,
Spider-Woman Costume
,
Aquaman Costume
,
Firestar Costume
,
Captain Planet Costume
,