Your shopping cart is empty!
2013 wondercon review
I guess many cosers have gone to all kinds of cosplay parties like wondercon on March, you must have worn amazing and awesome costume to dress up yourself and taken many cool photos with your new friends.
March is unforgettable, which bring us so much wonderful memory. And then, What about April? Surely, April is still colourful which can also remain joyous for enthusiastic cosers. Meanwhile, as a professional cosplay website, herostime.com will serve all cosers with a will, wherever and whenever, whatever has con or not, so
herostime.com will launch free shipping promotion for two weeks
in order to more cosers to prepare for more cool costumes.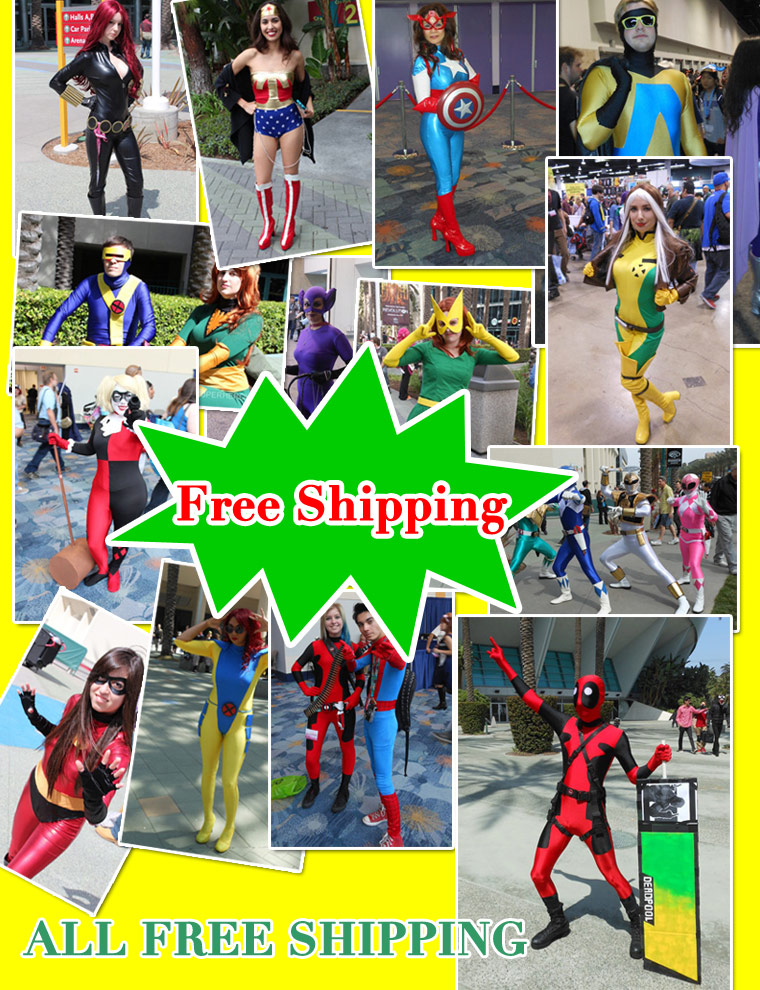 Powered By
Herostime.co
Herostime.co © 2019.
Hot Tags:
deadpool costumes
,
power ranger costumes
,
The Incredibles Costumes
,
Mr Incredible Costume
,
Mrs Incredible Costume
,
The Incredibles Frozone Costume
,
Nightwing Costume
,
X-men Rogue Costume
,
X-men Phoenix Costume
,
Spider-Woman Costume
,
Aquaman Costume
,
Firestar Costume
,
Captain Planet Costume
,